Careers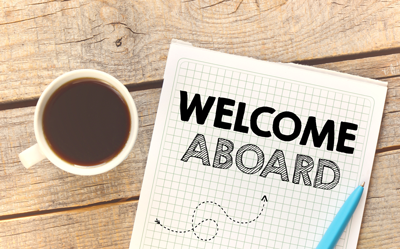 Join The Honda of Sycamore Team Today!
If you've just been laid off from your job or you're interested in starting a new career, consider joining the automotive industry! At Honda of Sycamore, we're here to help you find your dream job. We have various departments where your specific expertise is needed. Keep reading to learn more about our dealership and the jobs we have to offer.
Why Work in the Auto Industry?
There are many different reasons to work in the automotive industry. First and foremost, it's important to note that the auto industry is a business that is needed by countless people. Whether we're discussing SUVs, cars, trucks, or vans, there will always be someone out there who is in need of an automobile.
In addition to this, you might be surprised to find out that dealerships are made up of more than just car salesmen. There are many moving parts to a dealership, including a service department, a finance center, and more. For those of you with a background in mechanics who know the ins and outs of different makes and models, we want your expertise in our service center so you can provide our customers with top-quality service. We need trained technicians who can quickly inspect vehicles, perform repairs, and have drivers back on the road in no time at all.
If you have a background in finance, you'll fit right in with our financial gurus in our finance center. You can assist customers when it comes to making important decisions regarding monthly payments, payment options, and more.
Of course, we always need friendly faces greeting our customers and assisting them. If any of these positions sound like a match to you, feel free to apply online to join our team.
Automotive Jobs at Honda of Sycamore
At Honda of Sycamore, we want our dealership to run smoothly so we can ensure that we always give customers 100% satisfaction. To do this, we need dependable and talented employees on our team who are ready to work and treat our customers well. If this is you, we can't wait to sit down and talk with you about everything.
You'll find our dealership conveniently located at 1875 DeKalb Ave, Sycamore, IL 60178, which means residents of Naperville, Rochelle, and Rockford are just a short drive away. If you live in the Sycamore and extended area, you'll be close to home and close to work! We look forward to hearing about your career goals, going over your resume, and learning more about you. Start a career at Honda of Sycamore today!
We are always looking for qualified:
New vehicle sales consultants
Used vehicle sales consultants
Service technicians
Service valets/porters
Accounting/Administrative personnel
Lot attendants